Laser-cut panels allow light to pass through creating mood and ambiance ideal for every area. But if you want stunning lighting effects, you should consider adding back light to your laser-cut panel. Every screen, whether ready-made or custom-made, can have lighting added. With a small addition of lexan sheet and LED lights we can bring to life not just the screen but the whole room.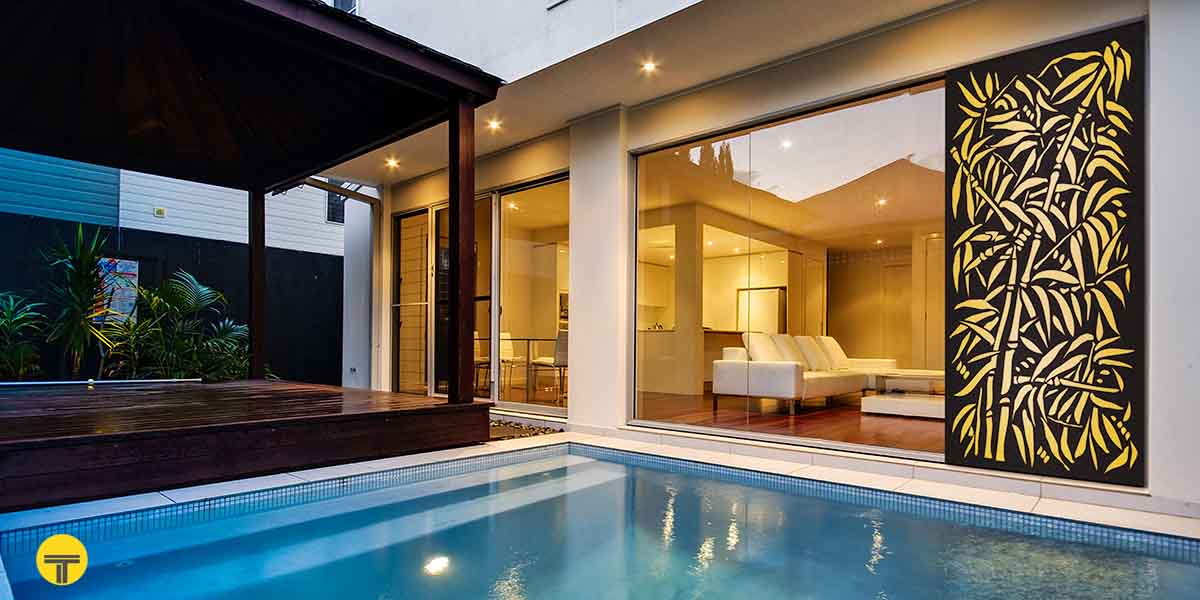 The best and most popular way to do this is to let us do the whole process. We will add LED lights behind the screen and install Lexan so the light stays uniformed. You can combine a few different colors or choose only one to be dominant. This is how you will get the best look during a day and add drama at night. Panels like these come with a power supply, 24V, 5A.
To get an idea or inspiration browse through our gallery or contact us at sales@titancut.com.